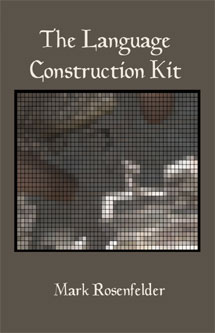 The Language Construction Kit
Advanced Language Construction
The Planet Construction Kit
The Conlanger's Lexipedia
China Construction Kit
Against Peace and Freedom
In the Land of Babblers
Historical Atlas of Almea

Almea is a fantasy world with insanely detailed languages, history, religions, and maps. Find out how a country run by artists works, or a female-dominant society, or an empire run by sea creatures.
Or consult the Almeopedia.

Meet the Incatena — A s.f. universe featuring STL travel and thousand-year lifespans. A good place to begin is the Areopolis text adventure. Then you can start the novel.